After discussing the feasibility of running a successful open hunt in October we have decided at this time to cancel the Oct 3 2020 planned hunt. There will be too many COVID19  restrictions hampering us to run it as we would like.  Hopefully 2021 will be our next one.
We have discussed a fall get together for members only.  As rules are clarified we will announce a time and date.
Next Zoom meeting is July 19th at 7:30
FaceBook contests continue with best find and an additional photo contest= Post a childhood School Photo grades 1st thru 6th in your comment .  Winner gets 3 walking liberty 1/2's See the FB page for details and the right thread to post in. And don't forget to vote . If you are not a FB member yet,  just ask to join.
Prize winners    on July 5
Raffles   won by Bob and Su Denault; Mary McCue and John McGillicuddy
50/50 Raffle  Dan S  won $55
Best of Facebook (last 2 weeks) [after a 4 way tie! Great finds this week]
1st prize Tom Violette for 1826 Large Cent [winning a silver 1952 Franklin ]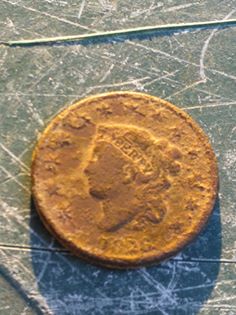 2nd prize Scott Ferguson for 1936 Class ring
Bonus Raffles 1963 Proof sets to John McGillicuddy and Bob O'Neil
Bonus Raffle Silver round Morgan Replica to Scott Ferguson
Bonus Raffle Silver 1/4 oz bar to Sandi Gilardi