26 Members attended our meeting.  Phil 2 times!
Our meeting started with some coyote, snake and bear interaction stories including videos and screen shots members shared. More disaster weekly stories about tough hunting trips including mud tragedies and big disappointments .  Fall hunting is well underway. FB finds were many.
We have a good amount of money towards the yearly Holiday party drawing. Reminder ! You only have weeks to buy your $2 tickets. No tickets can be sold during the meeting, as your name needs to be recorded ahead of time on the ticket.  The holiday meeting will be on ZOOM on December 20th and have the "holiday drawing for the 12 items.  Our next meeting is December 6.
Best Facebook Favorite " item with an animal and detector in it  was won by   Bob Denault with his Chiamina bull shot.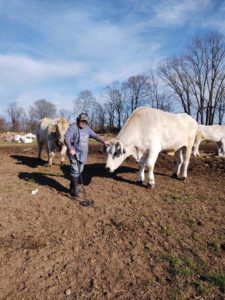 Best Facebook Finds went to: (more photos on the FB page)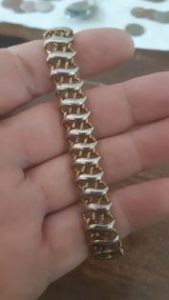 1st Prize  Aiden for a 10K heavy gold bracelet
2nd Prize -Aiden for a signet ring
3rd Prize to -Bob Denault for a silver ring with stones.
Raffle Prizes were won by:  Louis,  Scott,  and Paulo
The Indian Head Drawing was drawn to be Marita who won the  5 Standing Liberty Quarters!  We will start over at the next meeting.
The 50/50 raffle ($55) was won by Dan Swartz