23 Members attended our meeting.
Our meeting started with some tales of hunting lakes and ponds. The conversation turned to finding guns and magnet fishing. Scott talked about the treasure hunting related books donated to the club by a local hunters wife. We have a large group that we will be bringing to the future in-person club meeting. Some members made claims on a few.
Dan told us about joining the Mudlarks in London for part of a trip.
We have a good amount of money towards the yearly Holiday party drawing. Reminder ! You only have this to buy your $2 tickets. No tickets can be sold during the meeting, as your name needs to be recorded ahead of time on the ticket. The holiday meeting will be on ZOOM on December 20th and have the "holiday drawing for the 12 items.
Best Facebook Favorite " strange items we found recently" was won by Aiden for his strange little owl hanger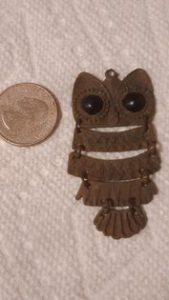 Best Facebook Finds went to: (more photos on the FB page)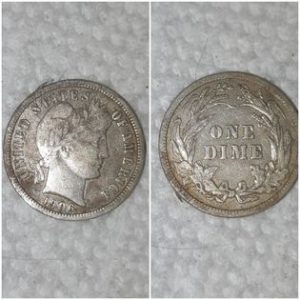 1st Prize Aiden for a 1906 Barber Dime
2nd Prize -Glen for Republic D'Haiti Button
3rd Prize to -Stepper for a seal top spoon
Raffle Prizes were won by: Stepper and Marita, Sandi and Scott
The Indian Head Drawing was drawn to be Mark Roberts who did not win the 2 Standing Liberty Quarters! Another Drawing soon and another coin to be added.
The 50/50 raffle ($82) was won by Chickie