20 Members attended our meeting.
Discussions of historic sightings and hunting adventures started the meeting. 
Members were asked to use bcc feature when sending members of the club messages to avoid tech problems.
Plans for a penguin hunt at Revere Beach at the first pavilion with the circle  on January 10th between 10AM- (low tide 2:30 PM
We voted to contribute to Aiden's Animal  Rescue  efforts for food.
Best Fac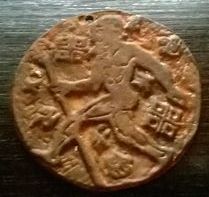 ebook Favorite " whatchamacallet mystery item " was won by Rick for his devil coin
Best Facebook Finds went to: (more photos on the FB page)
1st Prize Mary with a Mass Seal Button made into a pin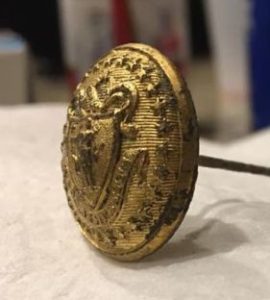 2nd Prize -Stepper for 1802 Large Cent
3rd Prize tie to  Bobby D for gold bracelet and Mark for his Lusitania Pin
Bi weekly Raffle Prizes were won by: Aiden, Johnny Cache, and Scott
The Indian Head Drawing was drawn to beGlenn, who did not win the rounds
50/50 Raffle won by Rick ($65)