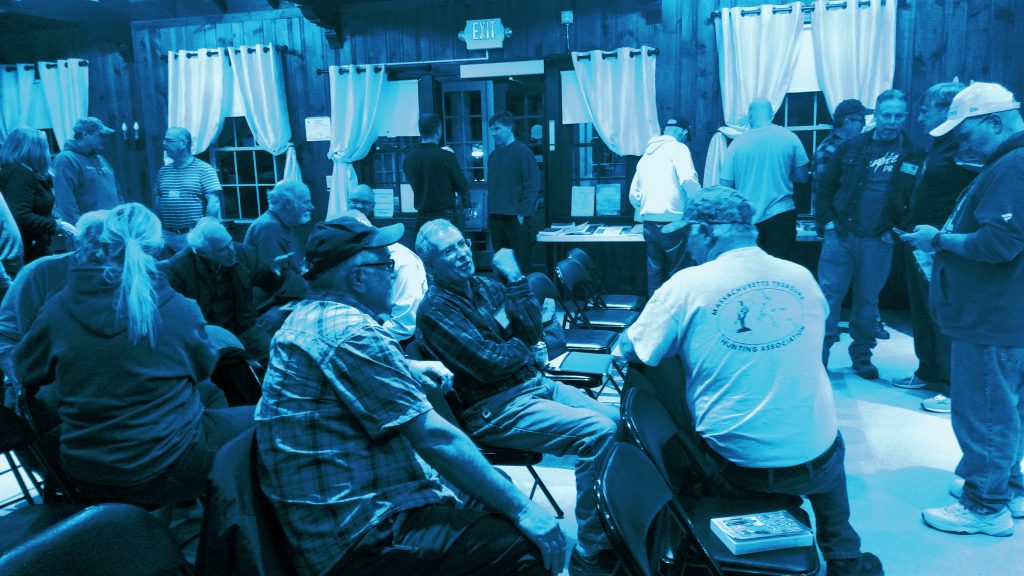 Massachusetts Treasure Hunting Association was founded in 1981. Our club continues to meet in Newton Highlands, Massachusetts.
Our members come from all around the Massachusetts and New England area.
We welcome anyone who enjoys metal detecting to attend a meeting and share our hobby.
Every 3rd Friday of the month we meet at The Woman's Club Workshop located at 72 Columbus Street, Newton Highlands.
Doors open at 7:00 P.M   Meeting begins at 7:45 P.M.   Guests are always welcome.
Meeting Structure
General business
Raffle drawings (usually a 1oz. silver bullion coin or silver dollar. On average, we give away 7-10 depending on meeting size and current silver prices)
Indian Head Penny Draw-winner takes home silver rounds  or a "Dandy Don Silver Dime"
NEW  Silver bowl drawing. Bring 90% silver coin to enter.  Winner takes all.
50-50 Cash Raffle
Find-of-the-Month competition (silver coins are always awarded as prizes)
Program (Speaker, Demonstrations, Video/Slide shows, etc…)
Time between these, to rub elbows with members and guests
Coffee, soft drinks and snacks are most always available
Directions: From Route 128 (also I-95), take Route 9 east (exit 20a) towards Boston. Go about 1.3 miles and take a left at the first set of lights where you will see A Green Canopy The Four Walls and Apex Velo Bike Shop; this is Woodward Street. Take your second right off of Woodward onto Lincoln Street (the first intersection). Finally, take your fourth left off Lincoln onto Columbus street, which immediately precedes the corner  restaurant. The Woman's Club Workshop is the first building on the right. Public Parking is within walking distance, off Lincoln Street near the Congregational Church.
(If coming from Boston or otherwise heading Westbound on Route 9, the directions are the same, except an easier landmark to spot would be the CVS Store on eastbound side at the intersection of Route 9 and Elliot/Woodward streets. Take a right on Woodward Street at the traffic light and proceed from there as above). If coming by the "T", take the Riverside "Green Line" to Newton Highlands. This stop is at the intersection of Walnut and Lincoln Streets. Walk down Lincoln Street one block to Columbus Street. Take a right and the Woman's Club Workshop is the first building on your right.